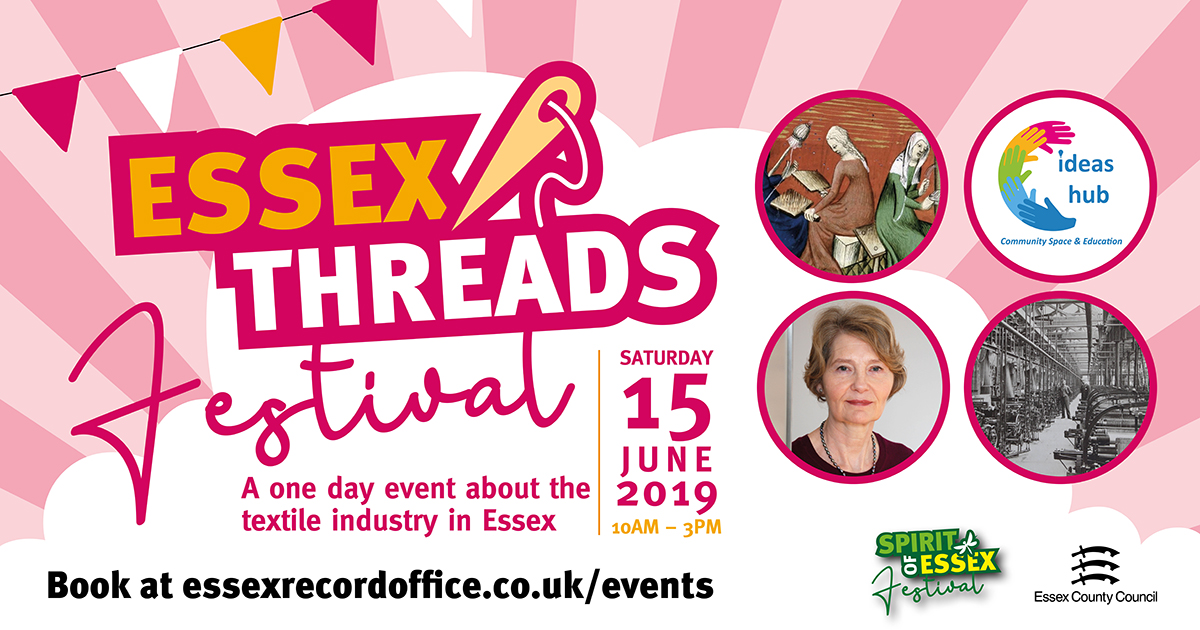 If you are interested in the Textile Industry, we have a fantastic event for you, featuring guest speaker Edwina Ehrman from the V&A, John Miners referencing Samuel Courtauld & Co, Valina Bowman-Burns on the wool trade of Essex and Offset Wardrobe talking about sustainable clothing.
Edwina Erhman, who specialises in 19th Century fashion and textiles, and the history of London fashion, & has worked for many years for both the V&A & the Museum of London.
The Fashioned from Nature exhibition was the first UK exhibition to explore the complex relationship between fashion and nature from 1600 to the present day. The exhibition also invited visitors to think about the materials of fashion and the sources of their clothes.
Historian, Valina Bowman-Burns takes us on a fascinating journey on the wool trade in Essex between 1500-1700, a trade which played an important part in so many people's lives at the time.
During this period the majority of people living in Essex would have been employed within the trade, and Essex was at the heart of the development which ultimately led to industrialisation.
John Miners' started his career at Courtaulds in Halstead, working in all departments in the local Essex mills. He then moved into interior textiles and has now been working independently for almost 30 years. John will explore the history of factory-made textiles in the Essex with a fascinating talk taking us from Says to Silk – covering the demise of the wool trade, the introduction of silk, with special reference to Samuel Courtauld & Company.
Charlie Ross, Founder of Offset Warehouse, talks about her company who source the globe to bring together hand-picked eco fabrics and haberdashery, ideal for creating products that not only look good, but do the planet good, are kind to the workers who produced the raw materials – and don't harm your loved ones with dangerous chemicals and pesticides.
The Ideas Hub will be around throughout the day to provide advice and demonstrations on repairing clothing and making items from 2nd Hand materials, as well as bringing some of the items they have made already.


Saturday 15 June 2019, registration from 10.00am, close at 3.00pm
Essex Record Office, Wharf Road, Chelmsford, CM2 6YT
Tickets £25/person, £15/concession (over 60's, under 25's)  ( including lunch)   
Book here: https://www.eventbrite.co.uk/e/essex-threads-textile-industry-in-essex-tickets-62504202753
or