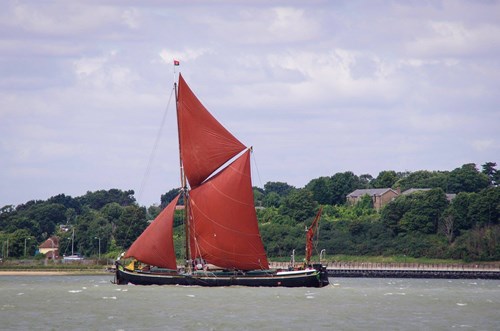 Speaker: John Rayment
John Rayment from the Thames Sailing Barge Trust will be giving a talk on the history of the Thames sailing barge and how the Thames Sailing Barge Trust has for 70 years preserved  and operated a number of these iconic vessels at its base on the river Blackwater at Maldon.
The Essex History Group meets at ERO for talks on varied historical subjects. There is no formal membership and all are welcome. Talks start at 10.30am, with refreshments before and after. Our lecture theatre is accessible to people in wheelchairs and has an induction loop.
Please book in advance then pay the £5 admission fee on the door.
Tuesday 3rd September, 10.30am-12.00noon
Tuesday 3rd September, 2.00pm-3.30pm
To be kept up to date on the Group's activities please join our Essex History Group mailing list.