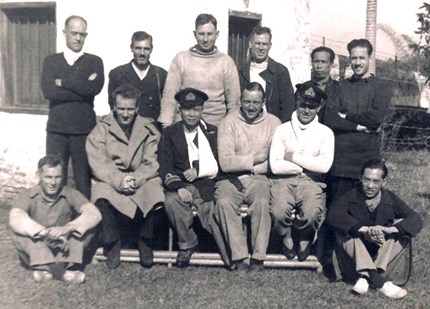 Speaker: Tim Luard
Former BBC China correspondent Tim Luard will give an illustrated talk on the dramatic escape through Japanese lines of the one-legged Chinese admiral, Chan Chak, and a large group of British companions, on Christmas Day, 1941. In one of the most remarkable adventures of the Second World War, just hours after Hong Kong's surrender, Admiral Chan and more than sixty British intelligence and naval personnel staged a daring breakout through the enemy blockade. After speeding by torpedo boat through the night to the mainland they marched for four days across Japanese-occupied China to freedom. Tim, the son-in-law of one of the escape leaders, will give us a fascinating account of this epic war adventure, focusing on the various colourful characters of the escape party.
Tuesday 3 December, 10.30am-12.00noon
Tuesday 10 December, 10.30am-12.00noon
Bookings open from 1 November 2019
To be kept up to date on the Group's activities please join our Essex History Group mailing list.