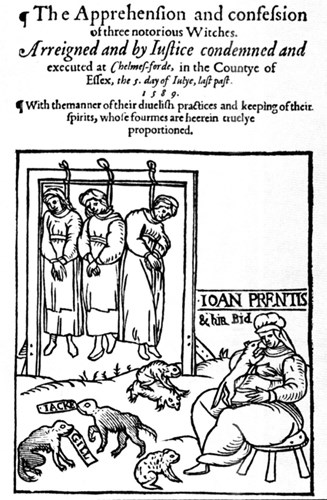 Speaker: Kate J. Cole
During the sixteenth century, the cry "she's a witch!" was heard throughout many towns and villages across England; particularly within Essex. Our county indicted and prosecuted more than double the combined totals for those legally accused of witchcraft within Hertfordshire, Kent, Surrey, and Sussex. This talk will put the witchcraft trials of Essex into their legal and historical context and explore local Essex cases to explain why there were so many witchcraft court cases in Essex.
Tuesday 8 October, 10.30am-12.00noon
Tuesday 8 October, 2.00pm-3.30pm
Bookings open from 2 September 2019
To be kept up to date on the Group's activities please join our Essex History Group mailing list.