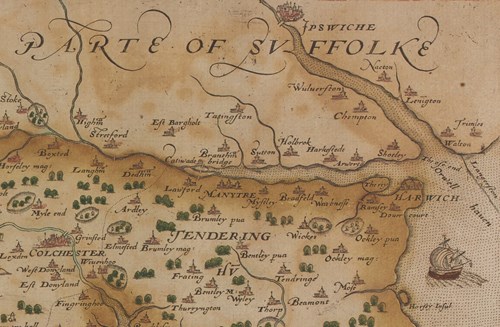 Speaker: Lawrence Barker
Tickets: £5
Location: Essex Record Office, Wharf Road, Chelmsford, CM2 6YT
To mark the anniversary of the arrival of the Pilgrims to the New World in autumn of 1620 (albeit a little late as a result of Covid-19), Retired ERO archivist Lawrence Barker will look at what is known about the ship that transported them there – the Mayflower. While the Mayflower's captain, Christopher Jones, was almost certainly from Essex, probably born around 1570 in Harwich, not much is known about his ship. So what is actually known? Join us to find out more.
Tuesday 5 October, 10.30am-12.00noon 
Fully Booked 
To be kept up to date on the Group's activities please join our Essex History Group mailing list.