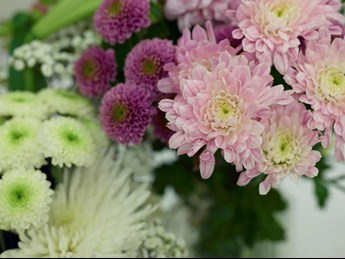 Essex Record Office provides a truly unique venue for weddings in central Chelmsford.
Whether you already have a vision of what your dream day will look like, or are still searching for inspiration, we offer some great options for your marriage ceremony.
In our central Chelmsford location alongside the River Chelmer we have two different rooms available for wedding ceremonies.  We can provide a simple room for small weddings, or accommodate a more theatrical affair seating up to 140 guests in our auditorium.
After the ceremony, step outside to the banks of the River Chelmer for a great backdrop for your wedding photos.
Our event team pride themselves on their customer service and will do their utmost to ensure that each marriage ceremony is a memorable experience to treasure.  They are always on hand to discuss every aspect of your special day and answer any questions you may have.
Our Rooms
Two fantastic options for the wedding day of your dreams…
The Spalding Room
Our very own theatre, The Spalding Room, named after a dynasty of Chelmsford photographers, lets you become the star of the show.
The Spalding Room is equipped with video projection facilities and a full sound system to give you the full Oscars effect as you walk down the aisle. Seating up to 135 guests, you can have as big an audience as you like. 
To check availability of date / time and to book this room please call 03330 132501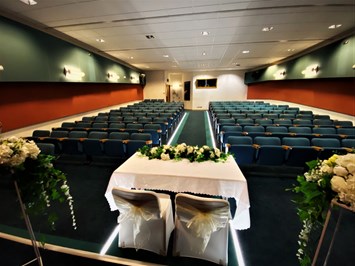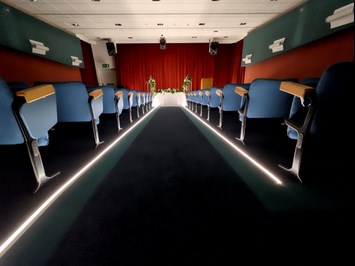 The Andre Room – Community Venue
The Andre Room is named after Peter Andre (no not that one) who was half of the map making duo Chapman and Andre who completed their stunningly accurate survey of the County in 1777. Monday to Saturday, the Andre Room is Chelmsford's only Community Venue, designed to be a more affordable option. This intimate room can accommodate up to 34 guests.
You would have the room available to you for 90 minutes (30 minutes before the ceremony, approximately 40 minutes for the ceremony, 20 minutes after the ceremony).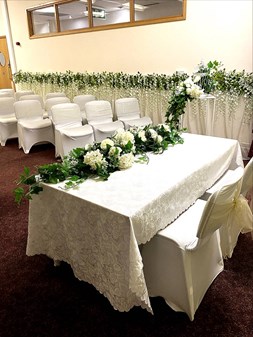 To check provisional availability of the Andre Room on your chosen date and time please give us a call on 03330 132501.
Once you know we are available for your special day you will then need to book your registrars please call 0345 603 7632 and let them know you would like to book the Andre Room at the Essex Record Office.

Give us a call
To check availability, book a room or discuss how we can help you plan your wedding day, call 03330 132501 or email ero.reception@essex.gov.uk.